Ready for week two of goals?
Quick recap of last week:
1. Get eating back into check
Getting there. Big improvement over the week before though, so I'm going to build on that.
2. Get training back into check
Also going well! I got out for a good few (and a few so-so)runs. This weekend was the first long run in a while (9.6 miles), which had it's ups and downs. But, mostly up. Building my confidence and excitement back up for 26.2!
3. Make a sticker chart
I think it needs more glitter, but it's functional. Now to fill this baby up! I decided on three goals, first is every one pound I lose. I like more round numbers like 5 for goals, but I feel like 1 will give me more opportunity to fill up my chart, and if I have to wait for every 5 pounds to put on a sticker, I might get a little defeated on the whole thing!
The second goal is a sticker for every 5 miles I run. That shouldn't be too hard to reach (I'm supposed to run 5 miles tomorrow). The third is a sticker for every strength workout.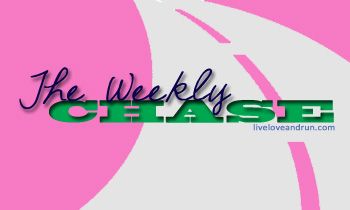 1. Try Yasso 800s
I read about
Yasso 800s
right after I signed up for my marathon, and I have been looking forward to trying it out. This week is the week! I'm not going to share my goal just yet because I'm not terribly sure of it. I have an idea, but I'm just not ready to say it out loud.
2. Drink more water
I'll do well on this for a day or two and then not so good the next few days. I have a jug at my desk at work to keep me on task, and I'll also need to tackle home this week.